Hey shiny friends, it has been a while and so it is time for an update! Three things to talk about so let me get going!
Supported meshes
As most of you (may not) know, HD's latest creation is on the horizon (more about that below). Mesh-wise is was a fun challenge, I learnt a lot and will keep improving my mesh skills. However, fitting-wise it was less fun. Using blender and Avastar, rigging and fitting works or it doesn't. I've been struggling with fitting gloves... and I have not yet figured it out (especially fingerless gloves are a drama).
The new Avastar has been released and it works like a charm! Except for Belleza meshes... And so, for now, I have decided to drop support for Venus and Isis. I will keep supporting Freya for the time being.
HD Pre-release
When I build something new, the Maitreya version is usually finished first. From then on it takes a looooong time before all the other versions are fitted / rigged. This led me to the idea to open a special section in the store where new sets and / or parts can be bought as Maitreya only. This will give me insight to what is most popular and so which set needs full mesh-body-support first. Sets that were bought as Maitreya only can later on be updated!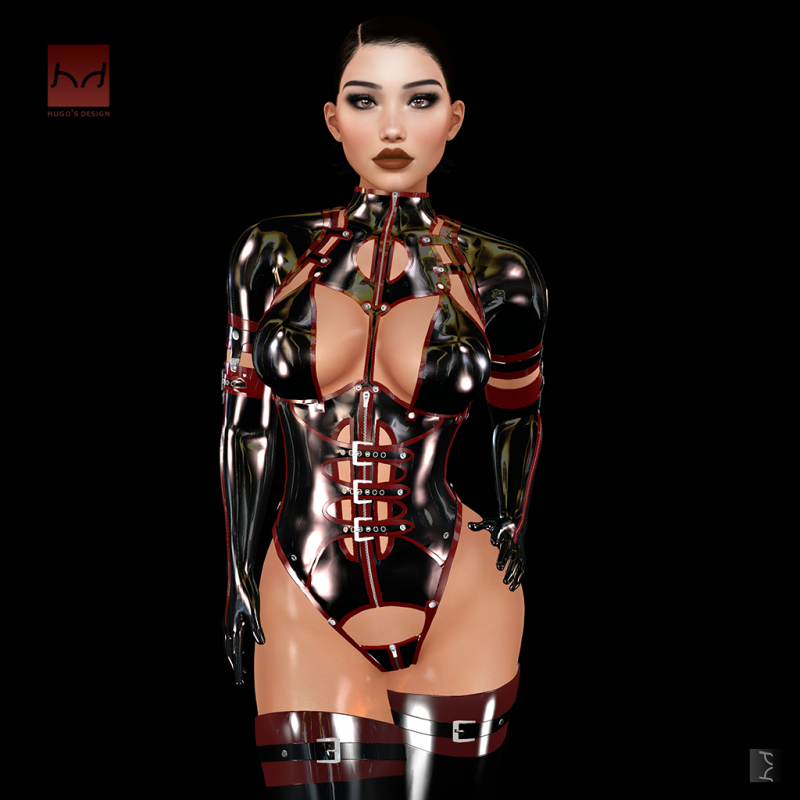 Expo 2k19
As mentioned before, there's a new set on the horizon and that is Expo 2k19. It is a remake of the Expo 2k13 set. Finally you can decide what color you want to wear it or what color combination! We're working hard to get this set in store and when it is, there will be a few expansions available for it too! (a garterstrap expansion and neck-corset. Later on there may be a separate Expo corset out which can be combined with other outfits). Keep an eye out for this release... you know you want this!